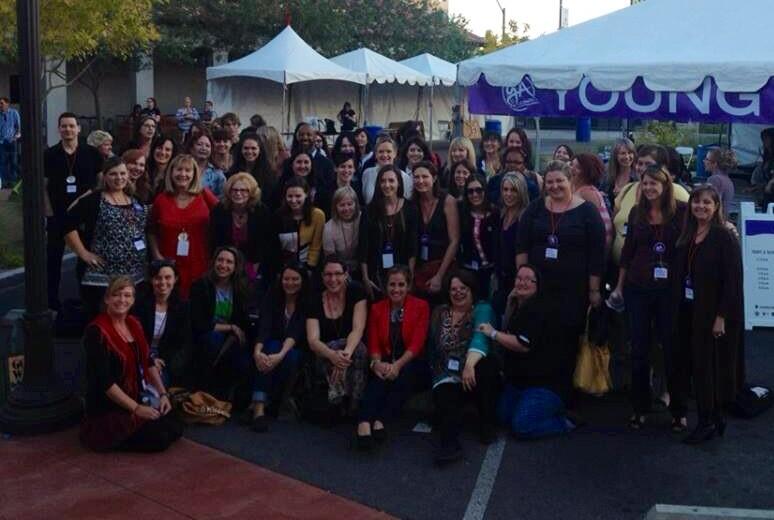 OK, so despite the fact the the Los Angeles airport was closed and I ended up carpooling with the extremely nice Gretchen McNeil, I got to the Vegas Valley Book Festival and I wore the dress. Yes I did. And seriously, I glowed in the dark. You see this picture? I'm the one in the orange. Lots of orange. I don't even have to tell you where I am in the picture because already my dress has burned a hole in your retina.
More on the festival later, but it was fabulous! Breakfast with Sarah and Lisa from Girls With Books & Gretchen who -- in case you had any question about this -- is effervescent even at 8 a.m.  And Sarah and Lisa -- in case you couldn't tell from their blog posts -- are warm and charming.  So great to put faces to posts!
And good lord, YA writers are great!  I'd never been with so many in one place before, and it was amazing.  I will tell you who I met and which of their books I love best and be utterly fangirlish shortly.  Right now, I'm off to enjoy La Jolla!